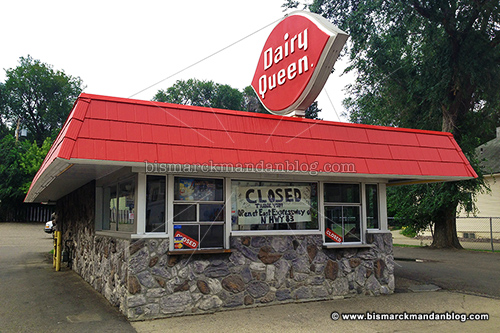 Few things can strike fear in the hearts of summer-loving Bismarck residents than the closure of the DQ on Broadway and Washington.  We can kid ourselves endlessly until the CLOSED sign shows up in the window, meaning that cold temps and seemingly endless winters and school years are right around the corner.  So you can understand why the sight of this sign can make hearts jump when passers-by spot it!  In this case, however, a little context is needed.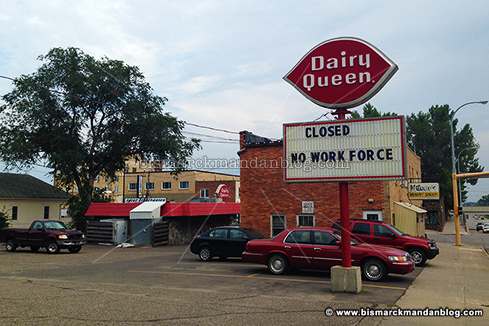 The job market is an interesting one in North Dakota, and has been for some time.  I remember even several years ago, before the oil boom, hearing from a friend how he'd receive such poor service when traveling to the northwestern part of the state.  It was explained to him that "people who can pass a drug test are working in the oil industry…what's left is who's taking your order, preparing your meal, or providing your customer service."  Again, that was before the big "oil boom".
Now there's simply a shortage of employees, period.  HELP WANTED signs adorn shop windows all over the state.  We're blessed in that regard.  With the onset of school as well, labor in certain types of positions will probably be even harder to obtain.  For example, I recently heard of Arby's paying $20/hr for certain positions in Williston.  Well, how many $5 roast beef sandwiches do they have to sell to pay for that labor?  It gets to be quite a pickle, I'm sure.
Thankfully we still have other DQ options in Bismarck-Mandan.  Now, when the store on Highway 83 closes for the season, then it'll be time to panic.